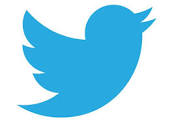 Welcome to
the SCREEN project website!
Regions are key players in the transition to a circular economy and can strongly support the creation of new local and cross regional circular economy value chains with critical mass.

However these regions may also run up against different kind of difficulties and barriers. In order to facilitate these regions, the partners of the H2020 SCREEN-project developed a replicable systemic approach towards the transition to circular economy in EU regions.


SCREEN has defined a replicable systemic approach towards a transition to Circular Economy in EU regions within the context of the Smart Specialization Strategy, thus contributing to novel future eco-innovative and horizontal business models across different value chains.


SCREEN worked on four steps by applying a bottom-up approach based on a continuous consultation among its 17 Regions.

The four core steps are defined in the following boxes:by clicking on each box, you will open a specific page containing tools, methodologies and examples.

The concept of the SCREEN action is to develop a EU reference framework for establish operational synergies between Horizon 2020 and the European Structural and Investment Funds related to Circular Economy.
After the end of the project, SCREEN is going to become a network to implement the methodologies and tools already developed. More information will be soon available on this web site>



Coordinator:
Lazio Region
This project is coordinated by REGIONE LAZIO
DIREZIONE REGIONALE PER LO SVILUPPO ECONOMICO E LE ATTIVITA' PRODUTTIVE. The Coordinator is Carmela di Giorgio, Area Cooperazione Territoriale Europea - Via Rosa Raimondi Garibaldi, 7 - 00145 Roma - Tel.+39 0651683516 - E-mail: cdigiorgio [at] regione.lazio.it
Contact
Project email: info[at]screen-lab.eu

Project Manager: Carlo Polidori - VELTHA iwzw
Adress : Avenue Milcamps, 8 - 1030 Brussels (Be)

E-mail : polidori.carlo [at] telenet.be
Phone : +32-(0)497 794 867